Expert Articles & Advice
May 15, 2013
If you find yourself gazing out into your backyard thinking of something you can do to spruce things up, have you considered using paving stones? Installing them is not difficult, and depending on the size of your project, it can be completed in as quickly as one weekend.
May 1, 2013
You work hard on your house and landscaping, so there's no reason why the beauty of it all should be hidden when the sun goes down. Outdoor lighting can bring attention to a specific part of your home's exterior by literally putting it in the spotlight.
Special Offers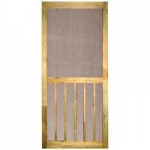 5-bar ACQ treated wood screen door, 1-1/8" thick.
Valid 5/01 - 5/31/2013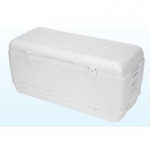 Handle design provides comfort, durability and is wider for easy carrying and it's now just $91.99!
Valid 5/01 - 5/31/2013